Life's too short for ordinary
The Premier Spa Subscription Box for Bath Lovers! 
Artisan, natural, essential oil luxuries! 
Get Started
Benefits
Bathing has a long and detailed history. Submerging ourselves in water, whether in bath tub or shower or in natural body of water is something we do for both personal hygiene, leisure and health. We know this is an important daily routine that is therapeutic for body, mind and soul!
What's Inside
Every month a box with natural and essential products to make your bath even more relaxing and refreshing. Sign up for the box that will change your day for the better!
Get the Box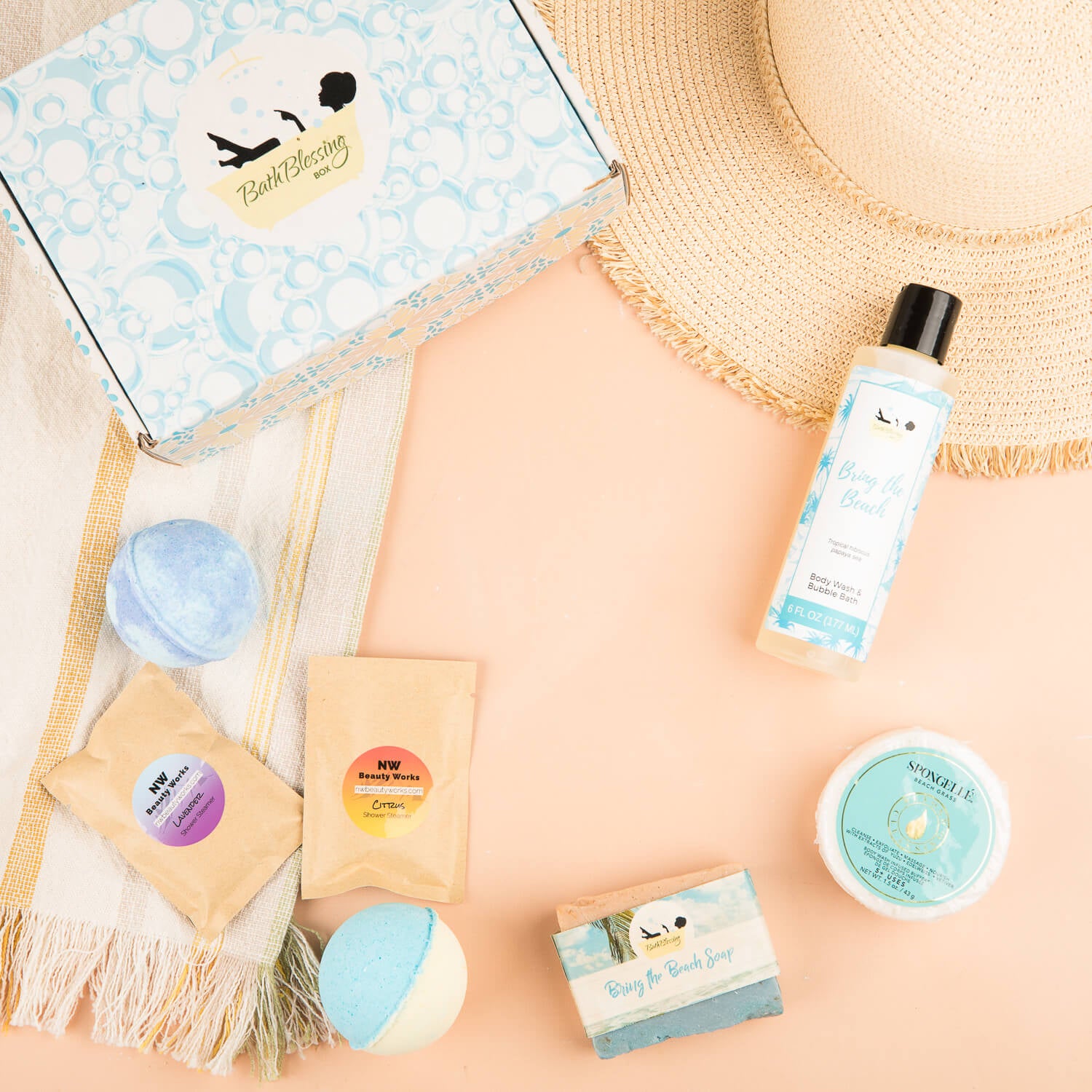 Testimonials
I so enjoy receiving my Bath Blessing box each month. The boxes are full of luxurious products to experience. This is my splurge on myself each month. A little, ok a lot, of mailman stalking occurs when my box has been shipped.
Dianne B.
I love opening this pretty box and discovering amazing bath products inside.  Sometimes the little things bring the most joy!
Paula B.
Omgoodness! I just got my box and I absolutely love it!  The Bath Blessing Box is the best thing I've done for myself to help me relax! I love it! Y'all have been an absolute blessing in my life!"
Andrea L.
 Bath Blessing is a gift you give yourself that encourages you to be good to yourself and in turn, inspires you to be good to those around you.  Everyone likes to feel special, and when we do, we tend to deal with life in a much more positive way. 
Kim S.
GREAT products!  I love getting a surprise box every month especially filled with bathing surprises... I love relaxing and smelling good so this is a win for me!!
Karin G.